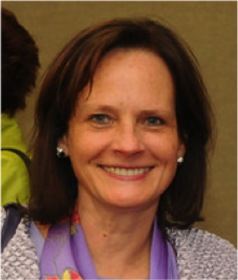 Jan Kardys, President
Jan L. Kardys' diverse book publishing career included executive positions at ten of the major book publishers – Doubleday, St. Martin's Press, Scholastic, Macmillan, Scribner's, Little, Brown & Company, Warner Books, Harcourt Brace Jovanovich, Lippincott & Crowell, Publishers, Simon & Schuster/Prentice Hall and Condé Nast Publications. Her experiences are in editorial, art/production, subsidiary rights, contracts, copyrights, permissions, book agenting, editing, writers conferences, and now as a freelance editor and publishing consultant. Jan also worked for Google for three years and has Internet sales/marketing training.
unicorn4writers@gmail.com – (203) 938-7405

Barbara Ellis, Vice President, Editorial Services
Barbara worked for Knight Ridder Newspapers for many years, first as a feature writer, interviewing notable people and also writing a sailing column.  She became an editor and then editor-in-chief.
Barbara has lived in Miami for the past two decades, working with writers. She does everything from basic line-editing to plot and character development to complete manuscript evaluation. She can help you produce a dynamite query letter, do a book summary, or expertly guide you through the process of writing a non-fiction book proposal. And if you need it, she is a writing coach, or can even ghost write your book. She has worked with writers in many different fiction and nonfiction genres, including memoirs and business books.
Besides enjoying what Miamians call Paradise, Barbara and her kids are dog lovers and rescuers.
Sahed Rana Neka
Sahed is a Web Designer as well as a graphic designer. Experienced in:
Wordpress, Weebly, Dreamweaver, Html5, Css3, Photoshop, Powerpoint, InDesign, and other programs.
Sahed is eager to work with writers and help them design an effective and powerful website or blog. Unicorn Writers' Conference highly recommends his work.
Please contact Sahed at neka.sahed@gmail.com or Skype: neka.sahed