You Wrote a Book, Now What? Workshop
Eight-hour intensive workshop
8 Workshops: Two writing, Query Letter with a renowned Literary Agent, publishing, two hands-on social media (bring your laptops), Meet the Author
Two best selling CT authors
Breakfast & Gourmet Lunch included
DATE:  Sept. 10, 2016
TIME: 9 – 5 pm
LOCATION: Groton Senior Center, 102 Newtown Rd, Groton, CT
Cost: $49
Come to our next Mini-Unicorn Writers'
Conference
Saturday, Sept. 10th, from 9am to 5pm at Groton Senior Center, 102 Newtown Rd. Groton, CT. Eight hours. Three authors. Two teachers. Two agents. And one media expert.
You'll come away with your head filled with information that will help you a) write more compelling prose, b) write a query letter, c) find a literary agent, d) build a social platform and e) market and publish your manuscript. The cost: $49.
Itinerary
8:30 am                       Breakfast (coffee and mini-bagels)
---
9 to 10 am                   The Craft of Writing, Part 1 (Bob Zaslow) The difference between plot and story, how to write a premise, creating an outline, 3-act, 9-part story structure, breathing life into characters, compelling dialogue, building tension, hands-on writing exercises.
---
10 to 11 am                 Hands-on Social Media, Part 1 (Katie Henderson) Bring your laptops and create your own social media platform in real time. Katie will guide you through setting up your account with the major platforms: Facebook, Linkedin, Instagram, Twitter, Google+, Goodreads, and Pinterest.
---
11:10 to 12:10 pm      Killer Pitch/Query Letter & Nonfiction Proposals (Marilyn Allen) Learn elements of crafting a query letter to maximize your book's chances of selling. Tips and tricks (and mistakes to avoid) to avoid the slush pile. Discover how to position your book, prepare a submission plan, create compelling opening lines, identify your target audience and present a powerful marketing statement.
---
12:10 to 1:00 pm      Lunch (sandwiches, veggies and dip, beverages, cookies)
---
1 to 2 pm                  Guest Author, Sal Gilbertie, best-selling gardening author and the nation's foremost authority on herbs will discuss his author's journey and share his insights.
---
2:05 to 2:50 pm        How to Get Published (Jan Kardys) Founder of Unicorn Writers' Conference and literary agent, Jan will discuss the details of self vs. traditional publishing, all the departments of a traditional publishing house and strategies to get their attention.
---
2:55 to 3:40 pm          Hands-on Social Media, Part 2 (Katie Henderson)
---
3:45 to 4:15 pm          The Craft of Writing, Part 2 (Bob Zaslow)
---
4:15 to 5:00 pm          Networking Activities and Match.unicorn one-on-ones
Who's Who
Bob Zaslow
Bob was a copywriter and VP creative supervisor at Ted Bates and Grey Advertising for twenty years where he won a Clio and two Effie awards. He also won an American Film Festival Award in documentary film, and his work was shown at the MMA and Brooklyn Museum. Bob's plays have been performed Off-Broadway at the Bleecker Street Theatre as well as Manhattan Repertory Theatre. His book and CD, Rap-Notes: Shakespeare's Greatest Hits, rap the stories of the bard's most popular plays.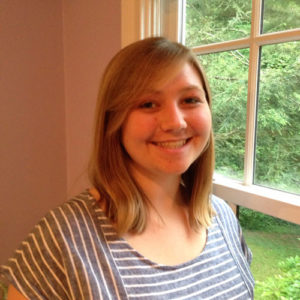 Katie Henderson
Katie Henderson is a senior at Fairfield University, majoring in history and minoring in American studies and education.  Growing up with a father in the Air Force, Katie has adopted the full "military brat" lifestyle by moving twelve times in twenty-one years.  In addition to exploring her new homes across the United States and abroad in Japan, Italy, Belgium, and Germany, Katie also made friends from all over the world.  Katie first discovered social media by getting a Facebook account to keep up with all of her friends abroad, and has been connected through social media platforms ever since.  
Marilyn Allen
Marilyn Allen is founder and partner in the Allen O'Shea Literary Agency, which focuses on writers of practical nonfiction. Before that, she held senior positions in sales and marketing for several publishers including Penguin Books, Simon & Schuster, and Associate Publisher and Executive Director of Marketing for Harper Collins. She has taught publishing courses at New York University and at Gotham Publishing. She, along with her partner, is the author of The Complete Idiot's Guide to Book Proposals and Query Letters.
Sal Gilbertie
Sal Gilbertie is the third-generation proprietor of Gilbertie's Herb Gardens in Westport, Connecticut and is the largest herb grower in the United States today. Sal will discuss the world of non-fiction publishing and how he sells his books on gardening and herbs.
Jan Kardys
Jan L. Kardys' diverse book publishing career includes executive positions at ten of the major book publishers – Doubleday, St. Martin's Press, Scholastic, Macmillan, Scribner's, Little, Brown & Company, Warner Books, Harcourt Brace Jovanovich, Lippincott & Crowell, Publishers, Simon & Schuster/Prentice Hall and Condé Nast Publications.  Her experience and know-how are in editorial, art/production, subsidiary rights, contracts, copyrights, permissions, book-agenting, editing, writer's conferences, publishing consulting, and freelance editing.  At Google, Jan added Internet sales and marketing to her resume.
Register here: www.unicornforwriters.com/events/   Or email us: [email protected]